One of the goals of our new building is to make sure that it is rooted in the community both of Buckie and Moray as a district.
As a small business who has been here for over 34 years we have loved supporting many local charities and groups from Abbies Sparkle to Buckie Thistle to the local schools and national chairties such as the British Legion Poppy Appeal.
With the new building we wanted to support a charity that touches many lives and we were lucky enough to be able to purchase one of the Light the North Lighthouses. This was bought between Eddie and Linda Gray and Lynda and David Robertson.
Our Lighthouse is called The Guiding Light and was created by Katie Barrett.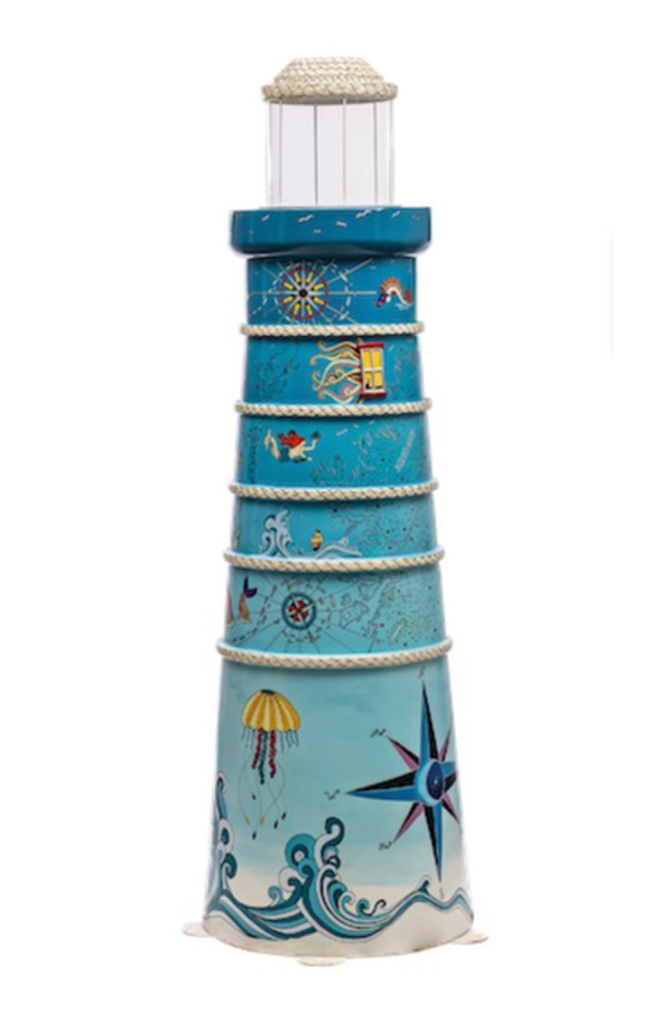 The Compass – shown in the Clan colours – illustrates the charities work in guiding and helping those affected by cancer. The design of the lighthouse depicts myths and legends of ancient sea maps such as sea monsters, mermaids, ships and shipwrecks, birds, fish, anchors and land. These illustrations represent both the trials and tribulations as well as the more desirable and positive outcomes in the lives of those affected by cancer.
We loved the lighthouse and its themes fits perfectly with our location. As part of our ongoing links with the charity we aim to support Clan when our building opens in an longstanding and meaningful way.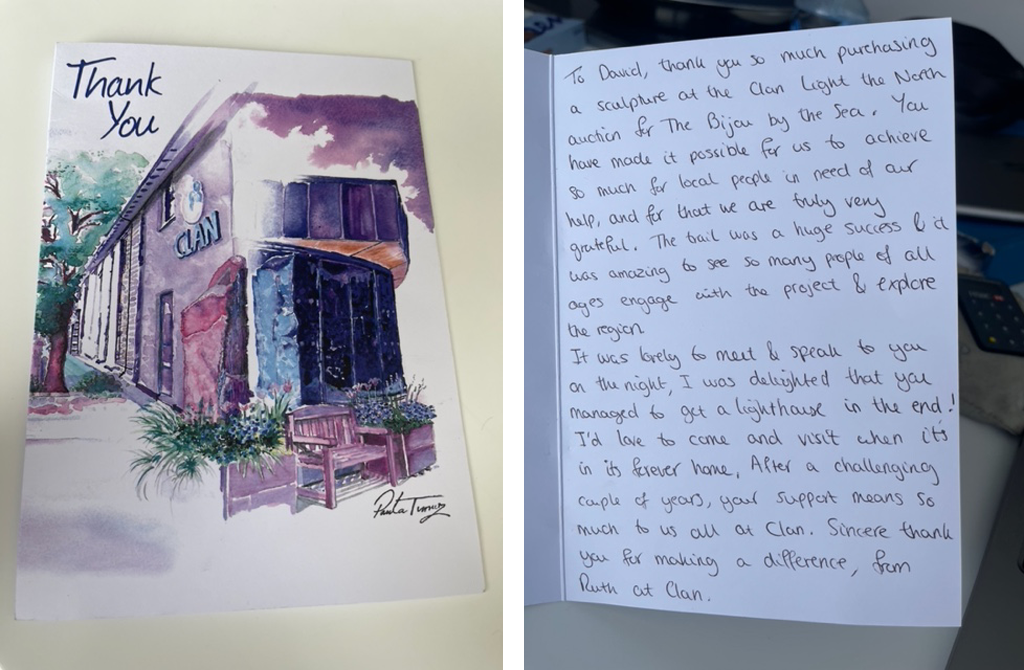 It will welcome all our guests beside our new entrance and guide them to some wonderful time spent.
---
All that remains is for me to ask you to follow our journey… We will be posting, tweeting and blogging using the #DOONBYTHEWATER and #BIJOUBYTHESEA and we hope that you enjoy seeing the building change and become a true Scottish Destination.