Finally after many months we can announce that both our planning permission and building warrant have been granted and our building is about to slowly transform.
When we first bought the old Aurora building nearly 9 years ago we had an ambition to bring a different food experience to Buckie and the Moray Coast. We wanted to create a destination where locals, tourists and families could go and eat, relax, shop and enjoy the surroundings and ambience. With a location that is simply unrivalled we had great ambitions for the building but sadly the walls were not quite big enough to allow us to get everything in.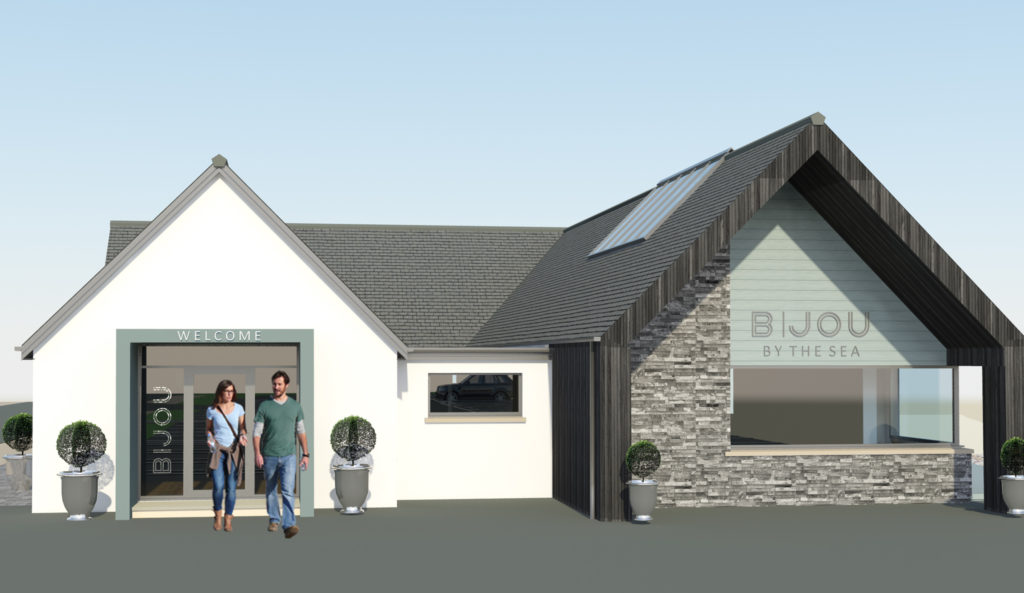 Now with our new buildings we will be able to solve all these things that we wanted to change.
A proper car park to accommodate all our guests
No public toilet as the welcoming  first sight
A retail shop to highlight the many things that we sell
A serving hatch to get your coffee, cakes, gelato or food to enjoy at the beach
A better kitchen environment for our staff and guests
All in All a better experience from start to finish
BUT we will keep the warm BBTS welcome that you have always enjoyed and we will retain your favourite food experiences using the best of local seafood.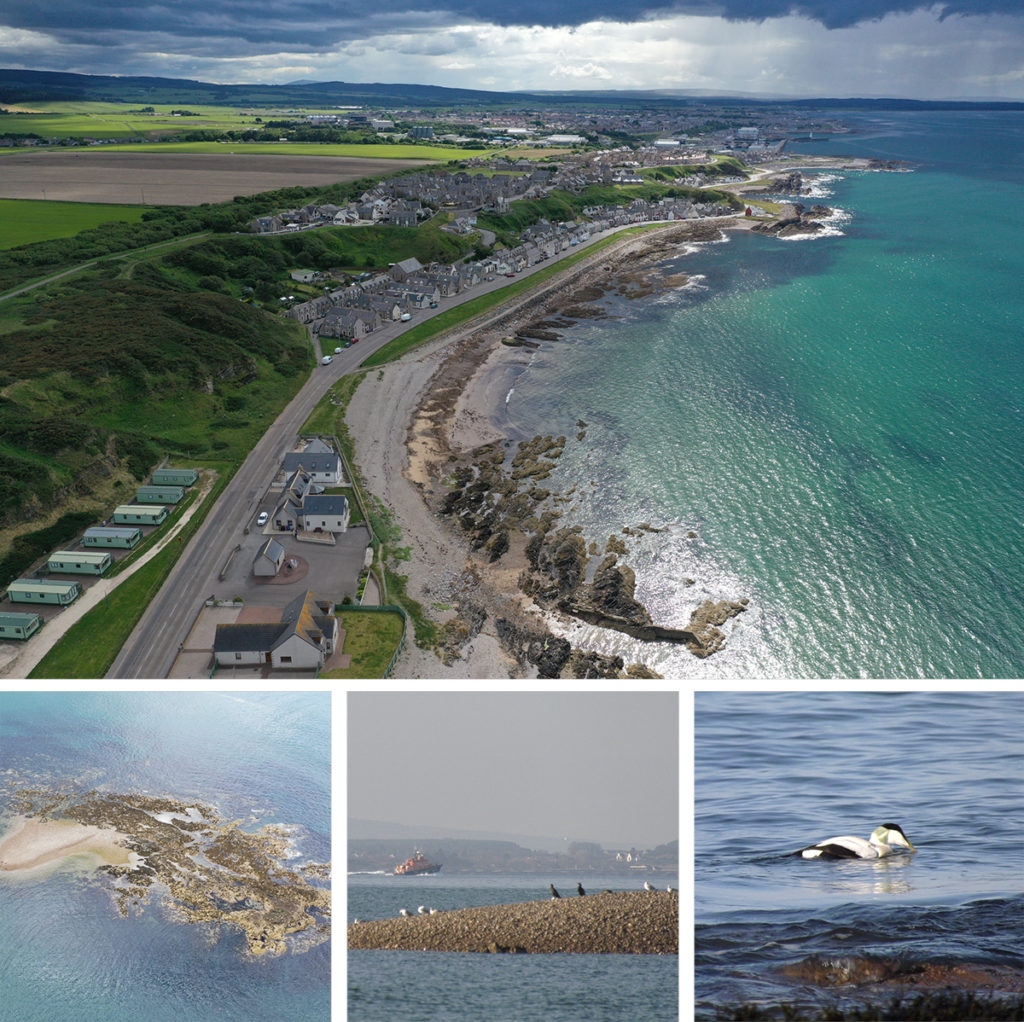 What we are trying to achieve will take time and many of you have wondered why we remained closed. Quite simply we wanted to be ready to start as soon as we had our permissions but things have taken a little longer than we hoped. Currently we are appointing all our local tradesmen and focussing on getting the best team in place to build this unit.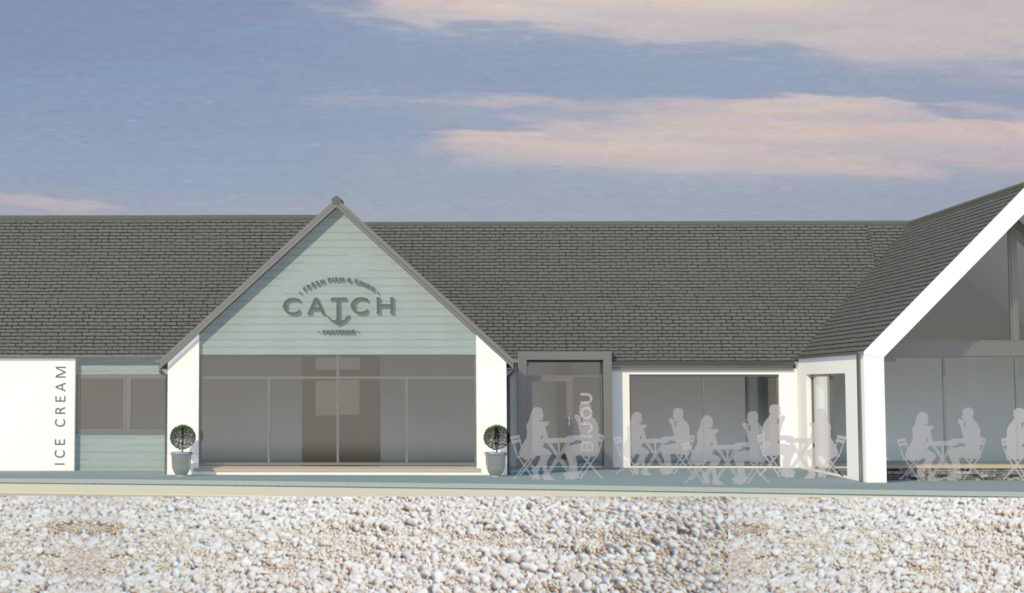 We have been asked lots of questions about the building and we thought we would try and answer some of the main ones in this the first blog.
Will vouchers be valid?
Our gift vouchers can be used in any of our stores against any goods or food except news, lottery, cigarettes and Clarins. We urge you to use them elsewhere simply because of the time involved but we will of course honour them if you keep them.
Will the car park still be free?
Yes the car park will be free to use for all customers. It will also change with more spaces, electrical vehicle charging, better disabled access and lighting. We will also have CCTV installed to protect our customers.
Will you be dog friendly?
As always we welcome you to bring your dogs and we hope to have both internal and external areas.
Is it just going to be a fish and chip shop?
While we will be offering this both daytime and nightime we will also still have the light lunch menu and fantastic cakes. Our new retail space will also feature the best of Scottish cards, gifts and foods.
Will you be open seven days again?
We will be open seven days and also into the early evening. We will also have a proper outside seating deck so that you can really enjoy the fact that you are literally sitting on the beach.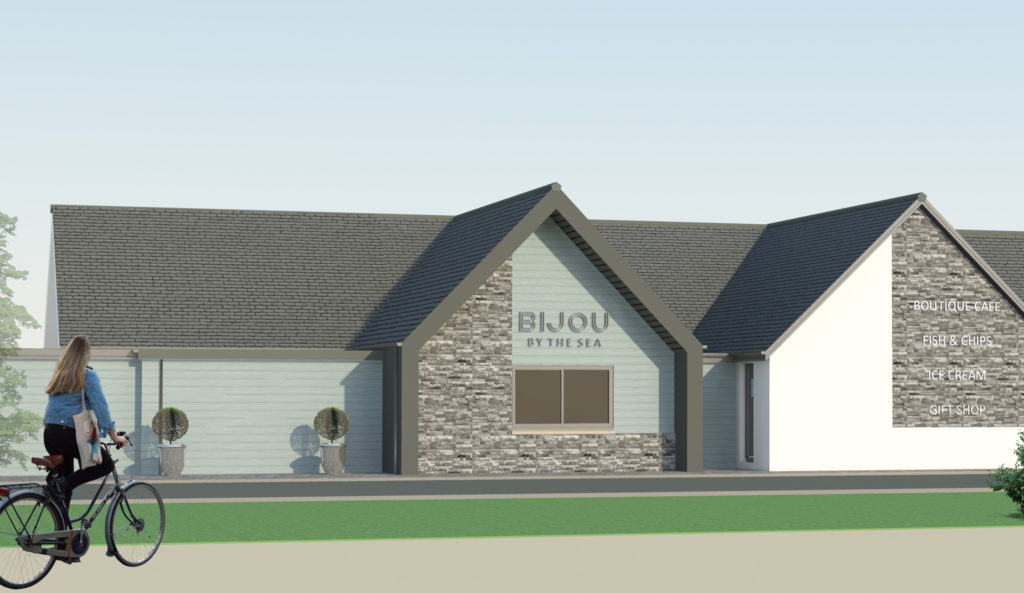 All that remains is for me to ask you to follow our journey… We will be posting, tweeting and blogging using the #DOONBYTHEWATER and #BIJOUBYTHESEA and we hope that you enjoy seeing the building change and become a true Scottish Destination.